20% off air purrrifiers
Destroy pet dander in your home's air so it never comes between you and your furry BFF.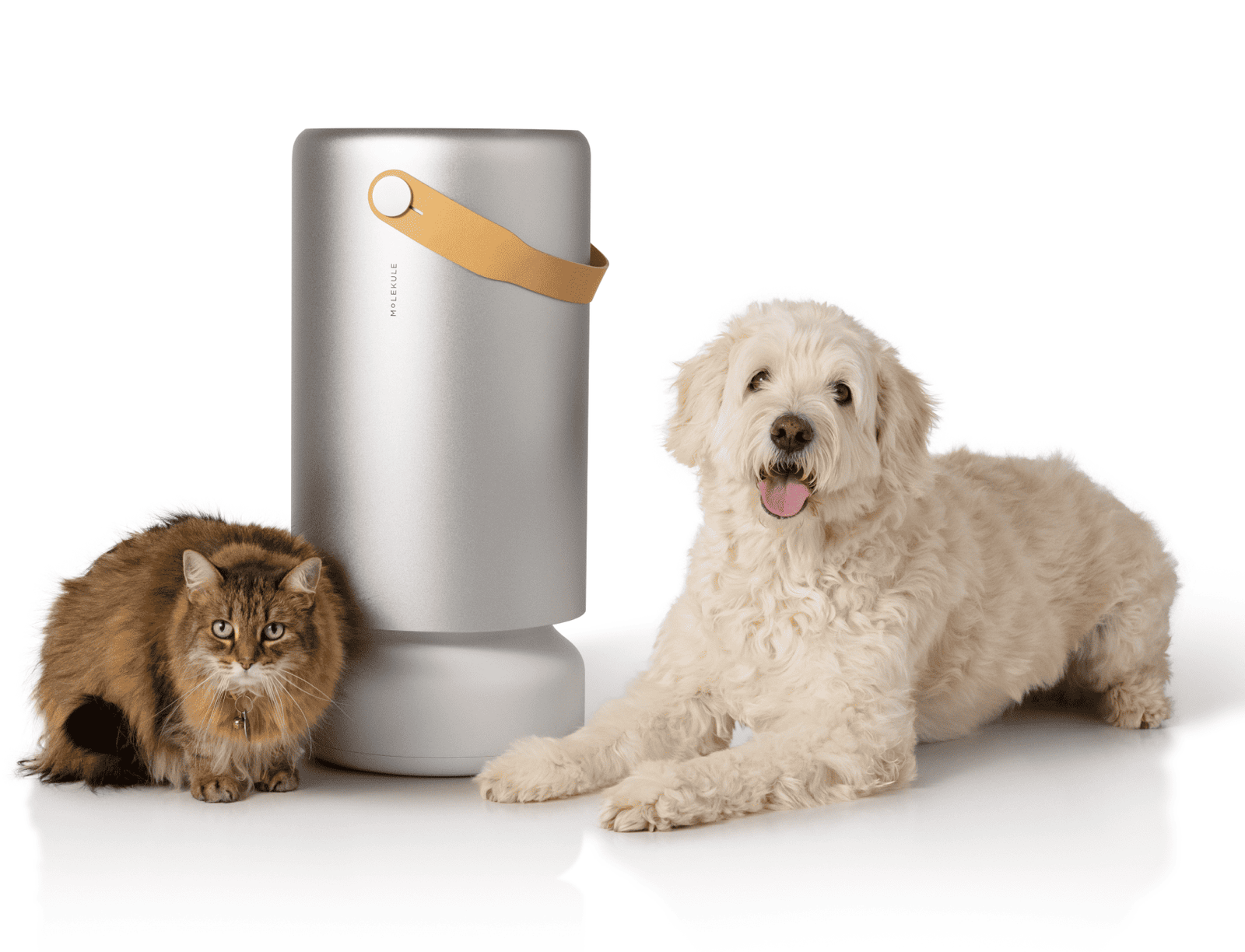 Buy now, pay later financing


Learn more about how Molekule impacts common indoor air concerns.
Science-backed air purifiers that customers trust.
Get the FAQs on Molekule air purifiers
The right purifer can make all the difference. Here are some questions you may be asking yourself.
Molekule has several products that are FDA cleared as Class II medical devices under the 510(k) program. These products have undergone extensive testing and evaluation they're safe and effective. This includes determining their ability to destroy bacteria, viruses, and mold, as well as airborne particles. The FDA clearance indicates that they meet strict regulatory standards and can be used with confidence in medical settings. It's worth noting that Molekule's devices aim to improve indoor air quality by reducing harmful particulate matter in the air and not intending to diagnose or treat any medical conditions.

Molekule's refund policy allows you to request a full refund within 30 days of the shipment date if you are unsatisfied with your purchase. Refurbished units are final sale and not eligible for the 30-day return offer. You must request a return authorization from customer service and return the air purifier in good physical condition with all the original parts included. If the purchase was made from an authorized retailer, you must follow the retailer's policies for returns. It's important to note that purchases for use in healthcare or medical facilities are nonrefundable.

Molekule's indoor air purifiers differ from traditional air purifiers on the market in that they use a combination of PECO and HEPA technology, which go beyond trapping pollutants on a filter to destroy them at the molecular level. This technology destroys bacteria, viruses, and volatile organic compounds (VOCs), while HEPA technology captures allergens and other small particles to improve air quality for you and your family. Furthermore, these powerful machines are aesthetically pleasing and quiet, making them suitable for any room in your home.

Yes, Molekule's technology is safe for people and pets. Scientists in independent third-party labs thoroughly tested PECO technology and found it to be safe and effective for use in homes and other indoor spaces. This tech works by breaking down airborne pollutants at a molecular level, creating harmless byproducts like carbon dioxide and water vapor. Additionally, the air purifiers are designed to be safe for pets and children, with no hazardous parts such as exposed blades or other moving materials.
Air quality education articles