A complete air protection platform that benefits your business, your customers and your bottom line.
Predict the impact of weather events and mitigate risk with weather intelligence from Tomorrow.io
Outdoor events like wildfire smoke drift, harsh allergy seasons and pollution can all affect your indoor air quality. AI weather intelligence helps you anticipate changing conditions, while our system of sensors and destructive air protection technology works to mitigate risk and maintain operational resiliency.
Manage your entire organization in one place.
Manage one room, one building, or an entire campus. The Molekule 360 Hub web platform gives you a complete view—and control—over your indoor environments.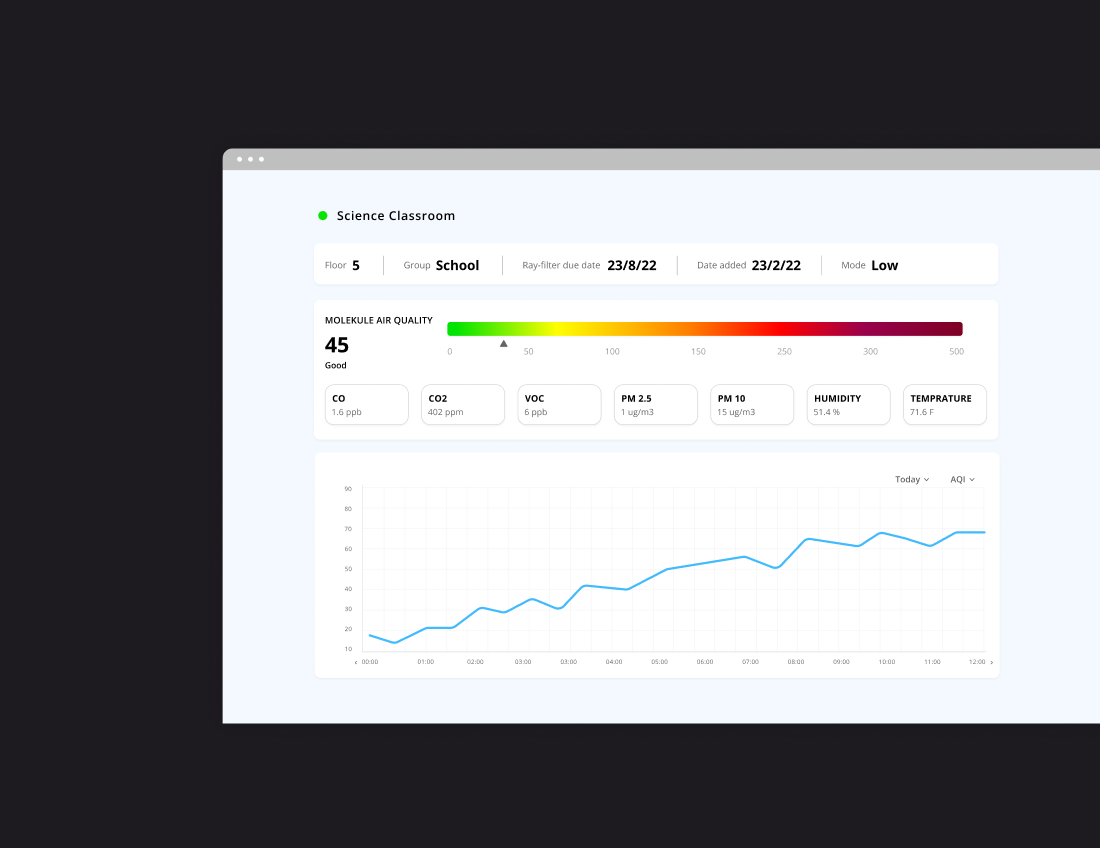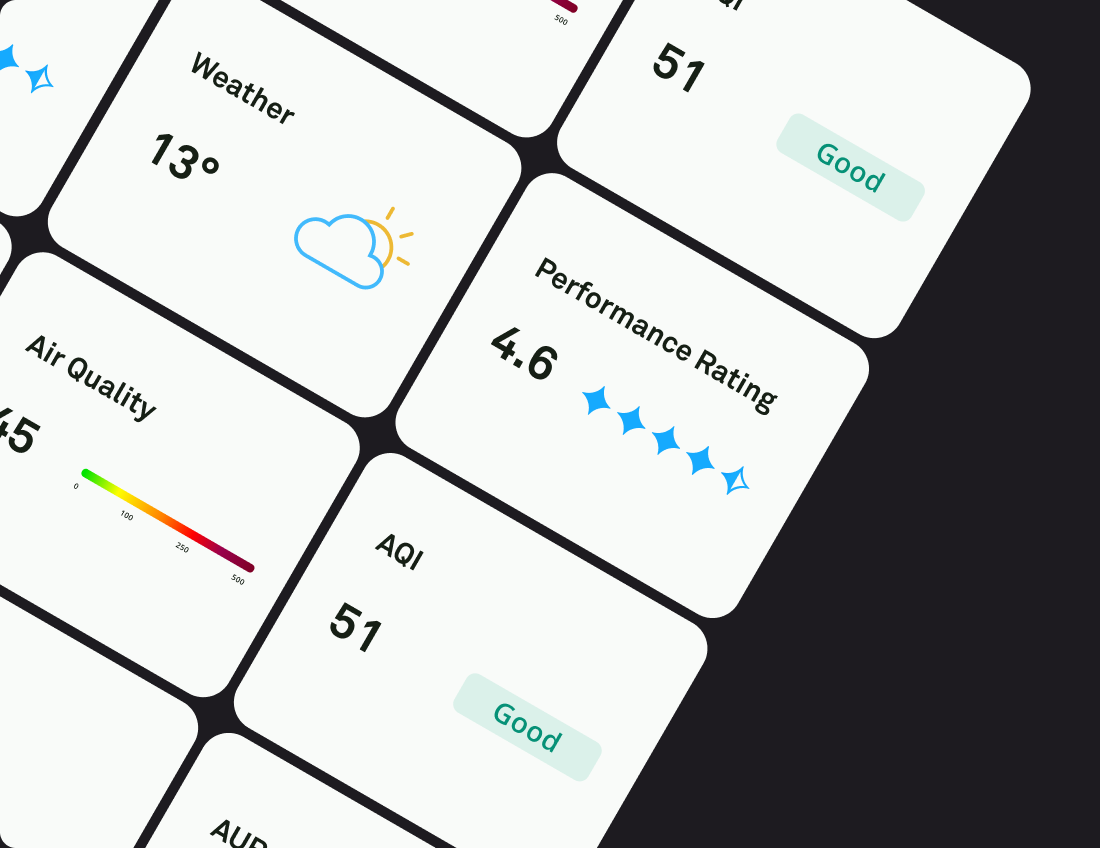 An operating system for your air quality.
Insights, data, action items and more. Molekule 360 Hub gives you actionable data down individual rooms, so you can make decisions to improve your building's health and energy efficiency.
Destroy the invisible threats to your air quality.
Molekule air purification devices work to eliminate viruses, bacteria, allergens, mold and VOCs, including 99.99% of SARS-CoV-2 within 60 minutes.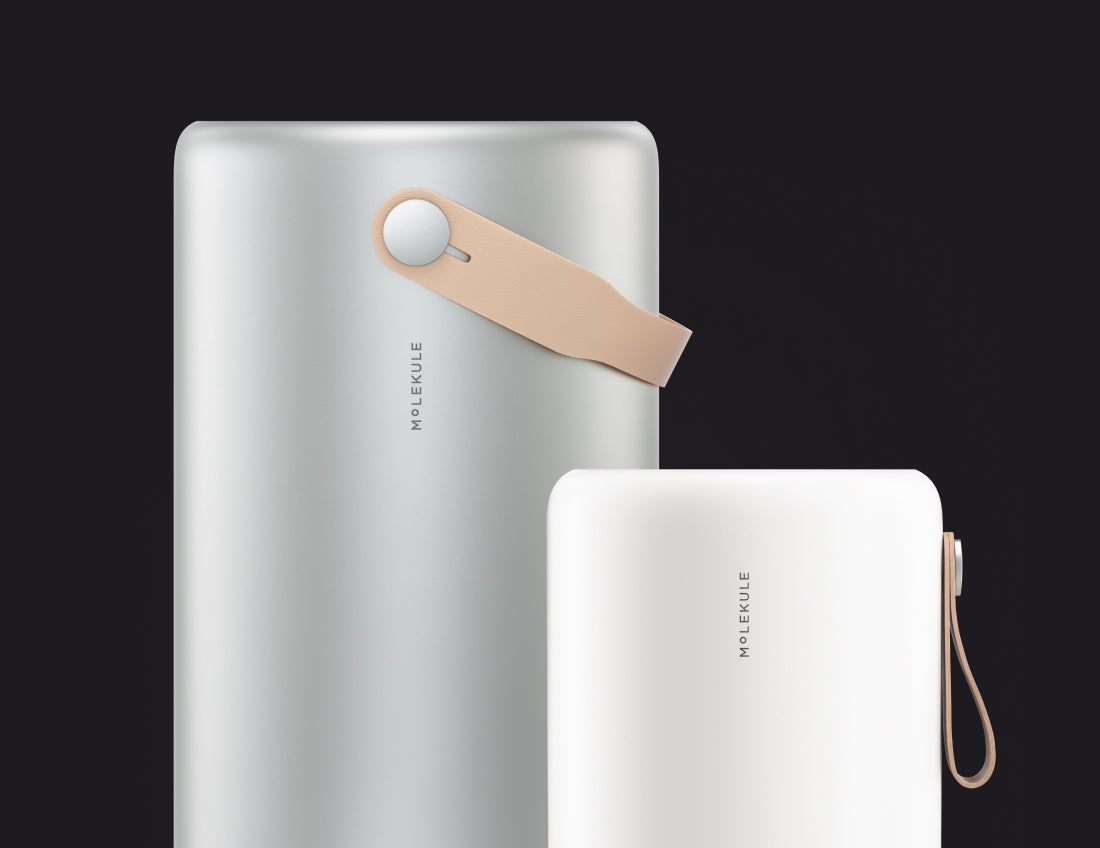 99.998% of Sars-CoV-2
Was Eliminated
in 60 Minutes
Eliminates 99.998% of Influenza A
"The impact of the Detroit Pistons & Molekule partnership has proven immediately and continuously beneficial. We are impressed and would highly recommend their air purification solutions to anyone."
"After three months of tracking Hub data, schools were able to reduce Volatile Organic Compounds in the air by 40%, and spikes in particulate matter were reduced by 40%. The school is able to provide a safer, cleaner learning environment with improved indoor air quality."
"Our office breathes so much better with Molekule 360 and their air purifiers. We have 5 in total for two floors. Their customer support team is always helpful and the Molekule 360 Hub makes it easy to adjust settings, track and confirm that the devices are working properly."
Molekule 360 FAQs.
Common questions about the platform, dashboard, devices, and more.
Molekule 360 Hub, including Molekule purifiers and the management platform, is a smart, connected air purification solution that continuously monitors indoor air quality and provides safe air using advanced purification technologies, including patented PECO technology, HEPA filtration, and active UV air cleaning. The Molekule 360 Hub provides the ability to manage a fleet of purifiers, automate their response to air quality issues, and share air quality insights with your customers and employees.

Molekule 360 Hub integrates via a REST API.

Data is protected via industry standard privacy practices, including encryption. To learn more about our privacy policy click here.

A minimum of one device is required.

There is no set limit on the number of devices that can be associated with a Molekule 360 Hub account.
Get a free air quality consultation for your organization.
Follow Along + Subscribe
Be the first to hear about exclusive offers and latest updates!