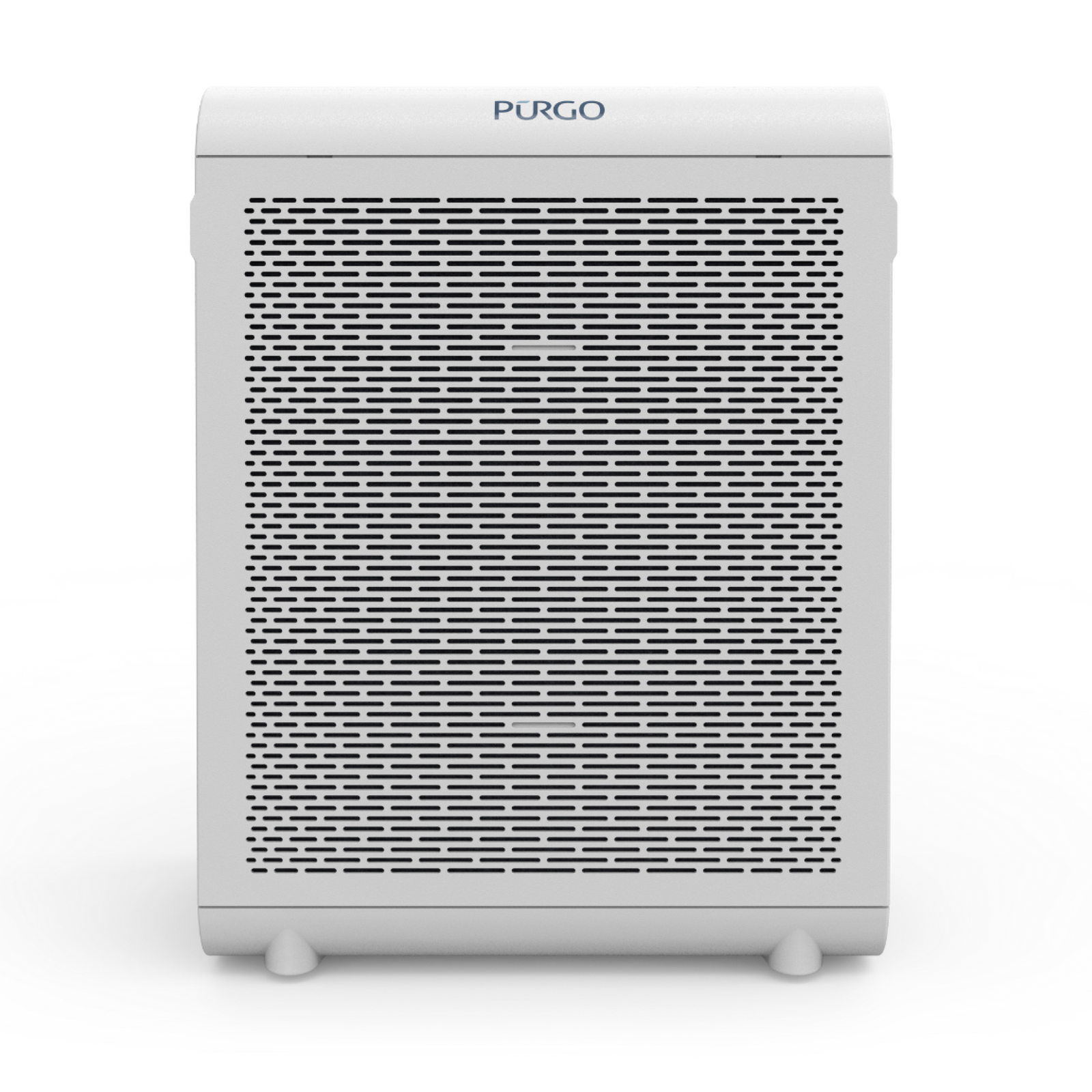 Pūrgo™
Pūrgo™ uses patented SteriDuctTM technology that uses safe, solid-state UV-C emitters at the optimum wavelength to eliminate harmful pathogens.
Coverage: 4 to 6 air changes/hour in a 3000 ft3 room
Improve indoor air quality with our FDA-cleared air purification technology that provides powerful air filtration, sanitization, and supplemental ventilation. With Pūrgo™ it's possible. Read our press release on receiving FDA 510(k) clearance for Purgo.
A balance of form, function and destruction.
Patented UV-C LED
Pūrgo uses SteriDuct™, a proprietary technology that safely optimizes UV germicidal irradiation to effectively remove 99.99% of organic airborne microorganisms (viral, bacterial, and fungal) and ensure you're meeting latest federal guidelines for indoor air quality.
Low maintenance
Easy to use magnetic latch makes changing the simple filter cartridge effortless and virtually no maintenance needed.
Active sanitization
Continuous cleaning and killing of viruses and superbugs in occupied spaces, yielding more than six air changes per hour.
Compact and powerful
About the size of a carry-on suitcase (24.5 in x 17.0 in x 10.0 in), yet powerful enough to meet the air quality safety standards of hospitals. The optional casters make mobility easy.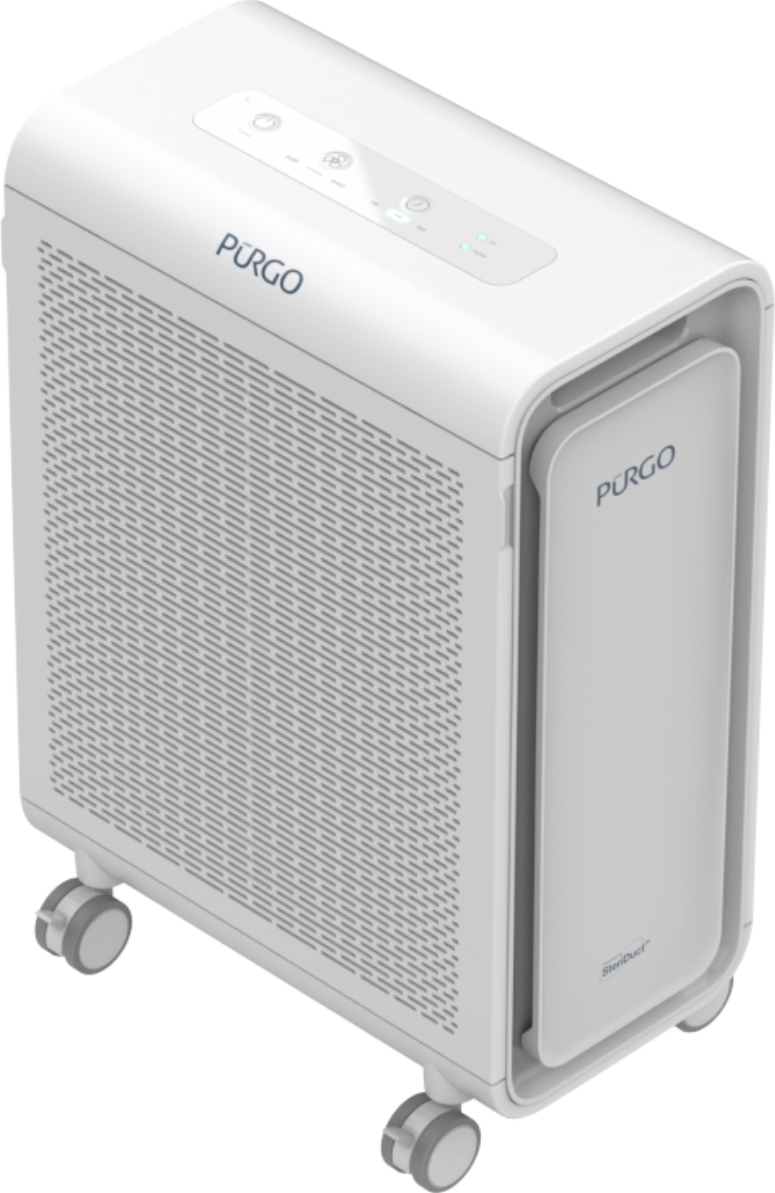 Proven to eliminate the active omicron variant of SARS-CoV-2.
Independent testing was conducted by Innovative Bioanalysis laboratories to specifically test the efficacy of the AeroClean Pūrgo™ units against the Omicron variant of SARS-CoV-2 during a 60-minute test run. The AeroClean Pūrgo™ unit demonstrated a significant and quantifiable reduction in the recoverable active Omicron variant of SARS-CoV-2 in indoor air space, as shown by a 94.17% gross reduction after 30 minutes, and a 99.998% gross reduction in the highly transmissible airborne virus after 60 minutes in a room-sized chamber.
Eradicate airborne pathogens in minutes.
Inside every Pūrgo™ is SteriDuct™—our proprietary technology that safely maximizes UV germicidal irradiation to instantly eliminate 99.99% of harmful airborne pathogens on contact, including viruses, bacteria, fungi, pollen, and more.
The path to clean air with
1
Pre-filter captures large dust particles, pet hair, and extends the life of the HEPA filter
2
Activated carbon for removal of volatile organic compounds*
3
HEPA filter removes 99.995% of particles down to 0.1 micron
4
SteriDuct's UV-C LED technology instantly kills viruses and bacteria on contact
Results that speak volumes
Pūrgo™ delivers 4-Log kill of multiple pathogens in 45-60 minutes
Elimination achieved through continuous sanitization and advanced filtration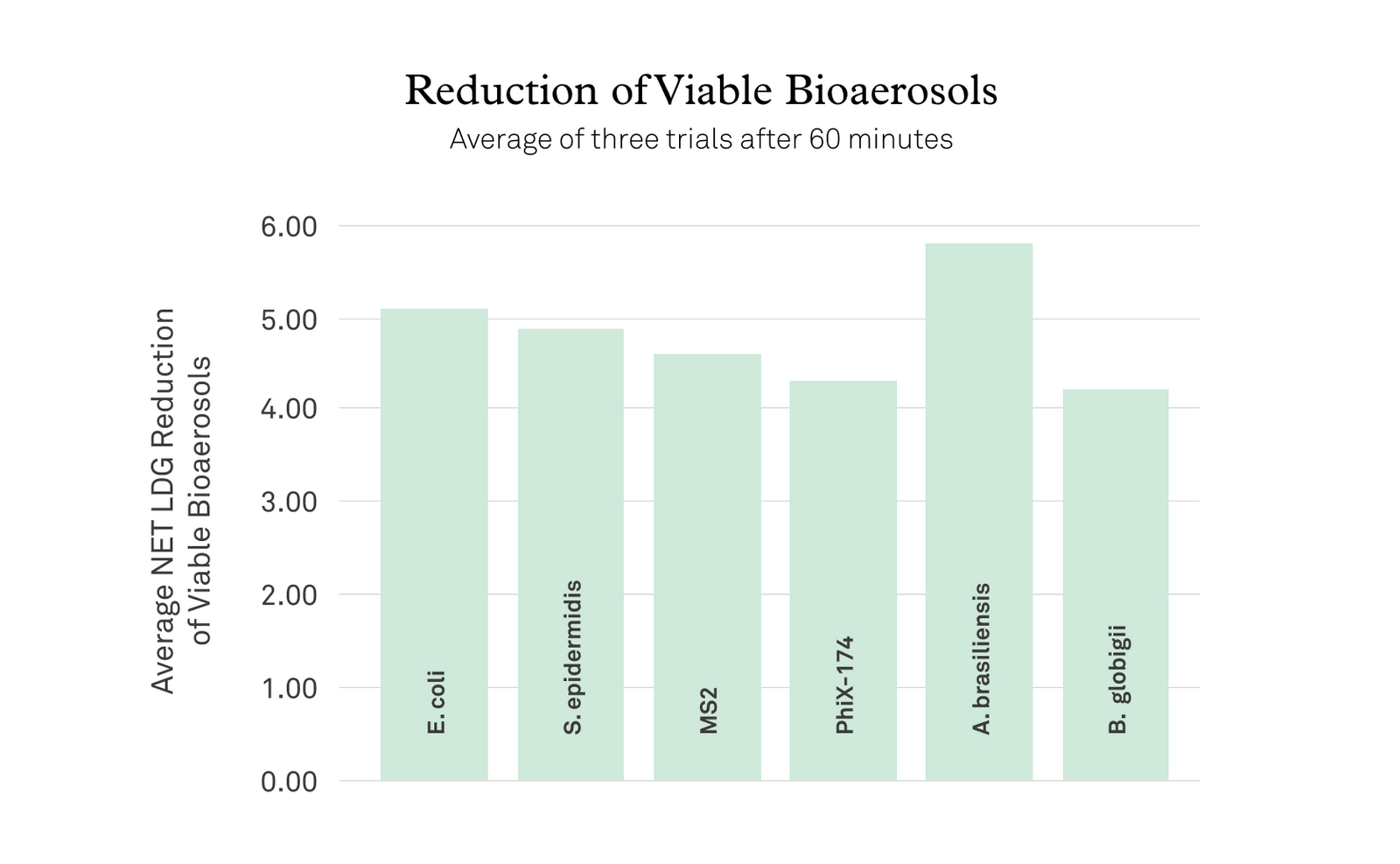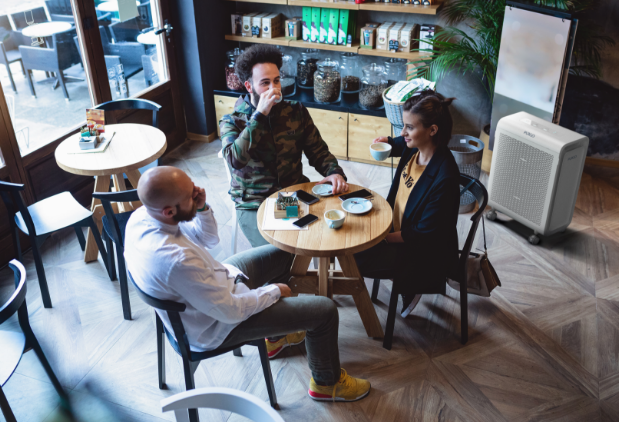 Pūrgo™ for business
Upgrade your indoor air with proven protection built for your business. Pūrgo™ meets or exceeds the guidelines established for air purifiers by the CDC, EPA, ASHRAE, and ensures you're meeting the latest federal guidelines for indoor air quality.
Easy installation, low maintenance.
Simple plug-and-play installation. Replace your Pūrgo™ filter every six months to ensure optimal performance, maximum protection, and extra peace of mind.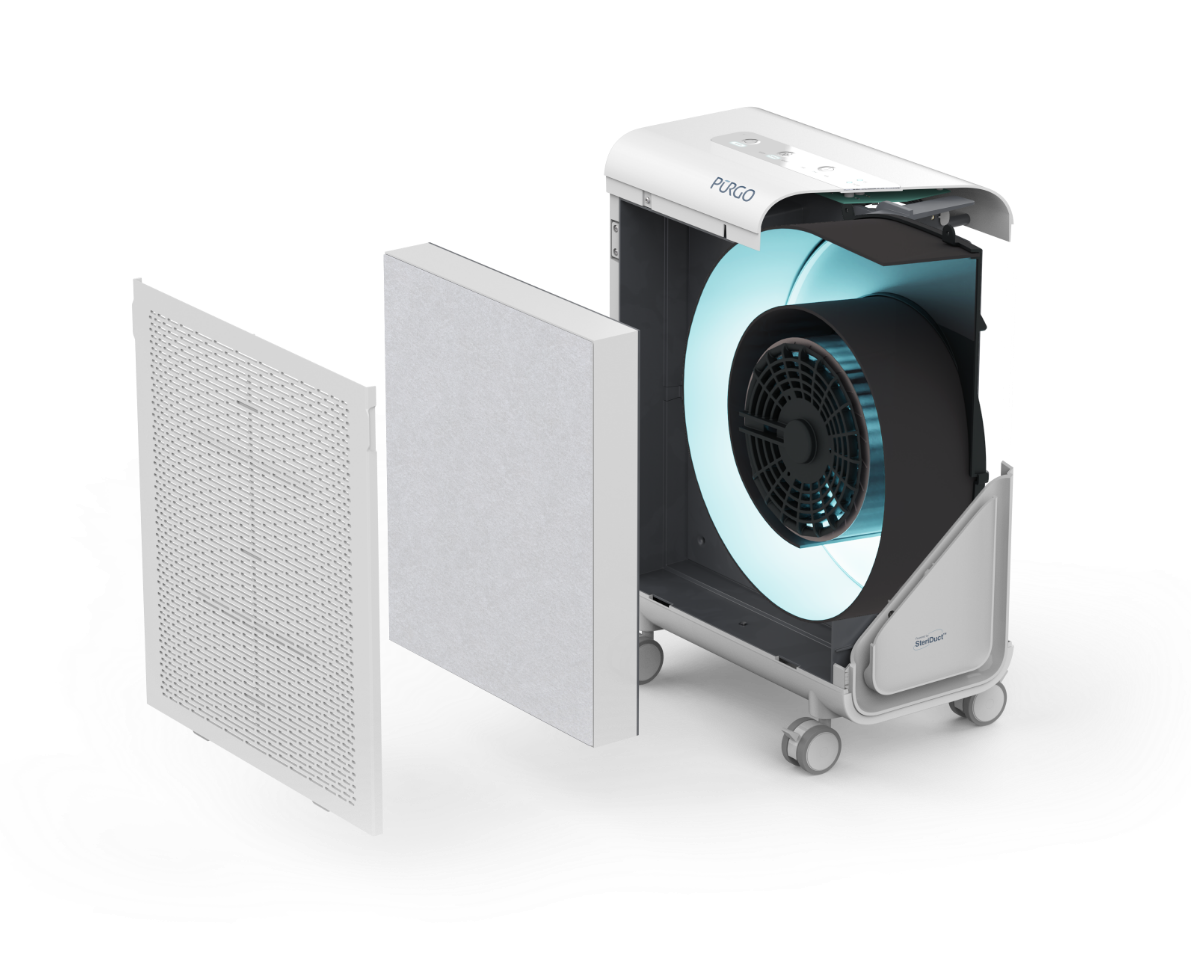 Follow Along + Subscribe
Be the first to hear about exclusive offers and latest updates!