Company Summary
Molekule is on a mission to provide clean indoor air to everyone, everywhere. Molekule provides a real time Indoor Air Quality (IAQ) risk mitigation program that provides consumers, business owners, and medical professionals with hardware and software solutions to better understand and improve indoor air quality.
Our program includes the assessment, design, implementation and operational support for advanced air purification and surface disinfection solutions. Our integrated, enterprise wide IAQ monitoring capability with AI enabled data analytics and reporting provides decision makers with the assurance that problems are identified quickly and that the solutions deployed are working as designed. The company is headquartered in West Palm Beach, Florida.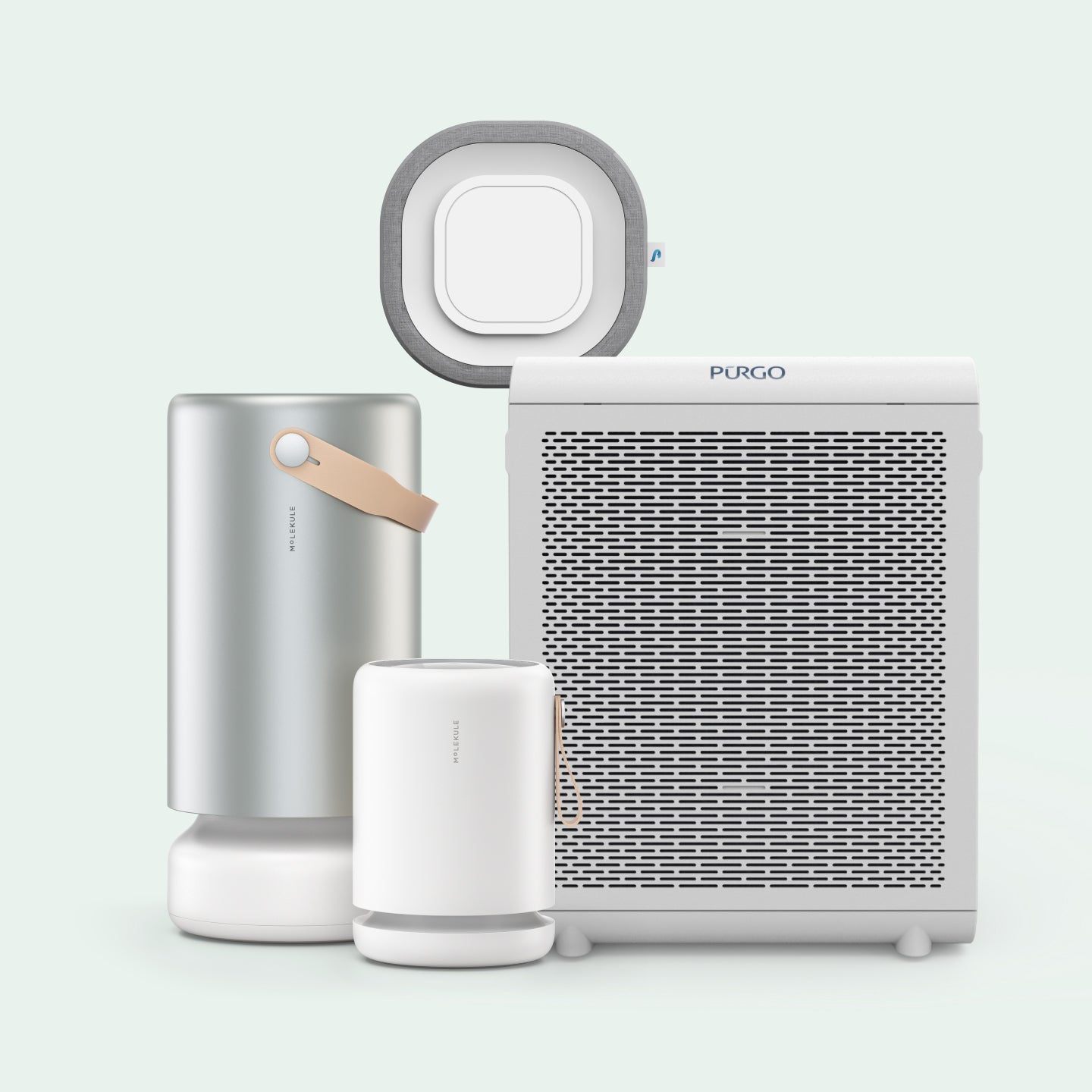 NAICS Codes:
541620: Environmental consulting services- Air Monitoring, Sanitation consulting services
333413: Industrial and Commercial Fan and Blower and Air Purification Equipment Manufacturing.
333411: Air Purification Equipment Manufacturing
562910: Remediation Services
Advanced Air Purification Technology
Molekule has the largest range of proprietary and patented FDA cleared air purification devices on the market today. Our products use state-of-the-art technologies that have FDA Clearance as Class ll medical devices that eliminate pathogens, pollutants, allergens, and other harmful particles from the air.
Smart Air Quality Monitoring
Our products feature smart sensors that continuously monitor indoor and outdoor air quality, and provide real-time analytics on Temperature, Humidity, Carbon Monoxide and Dioxide, Volatile Organic Compounds, and Particulate Matter. Molekule has developed algorithms to detect Vape, Mold and other harmful pollutants.
Expertise & Experience
Our team consists of highly qualified and experienced professionals who have deep knowledge of air purification, Data Analytics, HVAC systems, and have strategic partners from the scientific community to deliver what our clients need to create safe and clean spaces.
Comprehensive Support
We offer comprehensive support services, including installation, maintenance, and training, to ensure that our products operate effectively and efficiently.
Department of Veterans Affairs
IAQ Monitoring
Equal Employment Opportunity Commission

IAQ Monitoring or Remediation
City of Austin, Texas

Remediation
City of Cambridge, MA

Remediation
Highline Public Schools, WA
IAQ Monitoring & Remediation
Salesforce
IAQ Monitoring and Remediation/ Purification
Meriden Public Schools
IAQ Monitoring and Purification
Sacred Heart Schools

IAQ Monitoring and Purification
Prince George's County, MD
IAQ Monitoring & Remediation
Indoor Air Quality Assessment
Molekule will perform an assessment of the base housing that will include an inspection of the HVAC system and air ducts, identification of potential sources of pollutants, and measurements of key air quality indicators such as temperature, humidity, carbon dioxide, particulate matter, and volatile organic compounds (VOC's).
Installation of Molekule's Indoor Air Sensors and Proprietary Mold Index
The Sensors will monitor indoor air in real time to identify conditions that lead to the development of mold as well as monitor for the presence volatile organic compounds (VOCs) and particulate matter that negatively impact health.
Real-time Monitoring
Sensors will be connected to a central monitoring system that will provide real-time data on the buildings' indoor air quality. The monitoring system will provide alerts if pollutant levels exceed recommended limits.
Regular Data Analysis
Molekule will analyze the data from our monitoring system on a regular basis to identify trends and potential air quality issues. Using this data, we will help to make informed decisions about indoor air quality improvement measures.
Air Quality Improvement Measures
If indoor air quality issues are identified, Molekule will recommend a program based on ASHRAE guidelines:
Make sure your HVAC system is working properly. Provide and maintain at least required minimum outdoor airflow rates for ventilation a specified by applicable codes and standards.
Identify sources for mold conditions.
Better filtration or other supplemental air cleaning in HVAC or occupied spaces.
Combine filters and our mobile air purification devices to achieve MERV 13-equivalent or better levels of performance for air cleaning.
Communication
Molekule will communicate the results of the indoor air quality program to designated contacts, providing regular updates on the air quality status and any improvement measures taken.
Differentiators
Real-time indoor air management.
Integrate with Building Management Systems to optimize fresh air throughout the school, office or entire facility.
Temperature
Relative Humidity
CO
CO2
VOC
PM-1
PM-2.5
PM-10
Ozone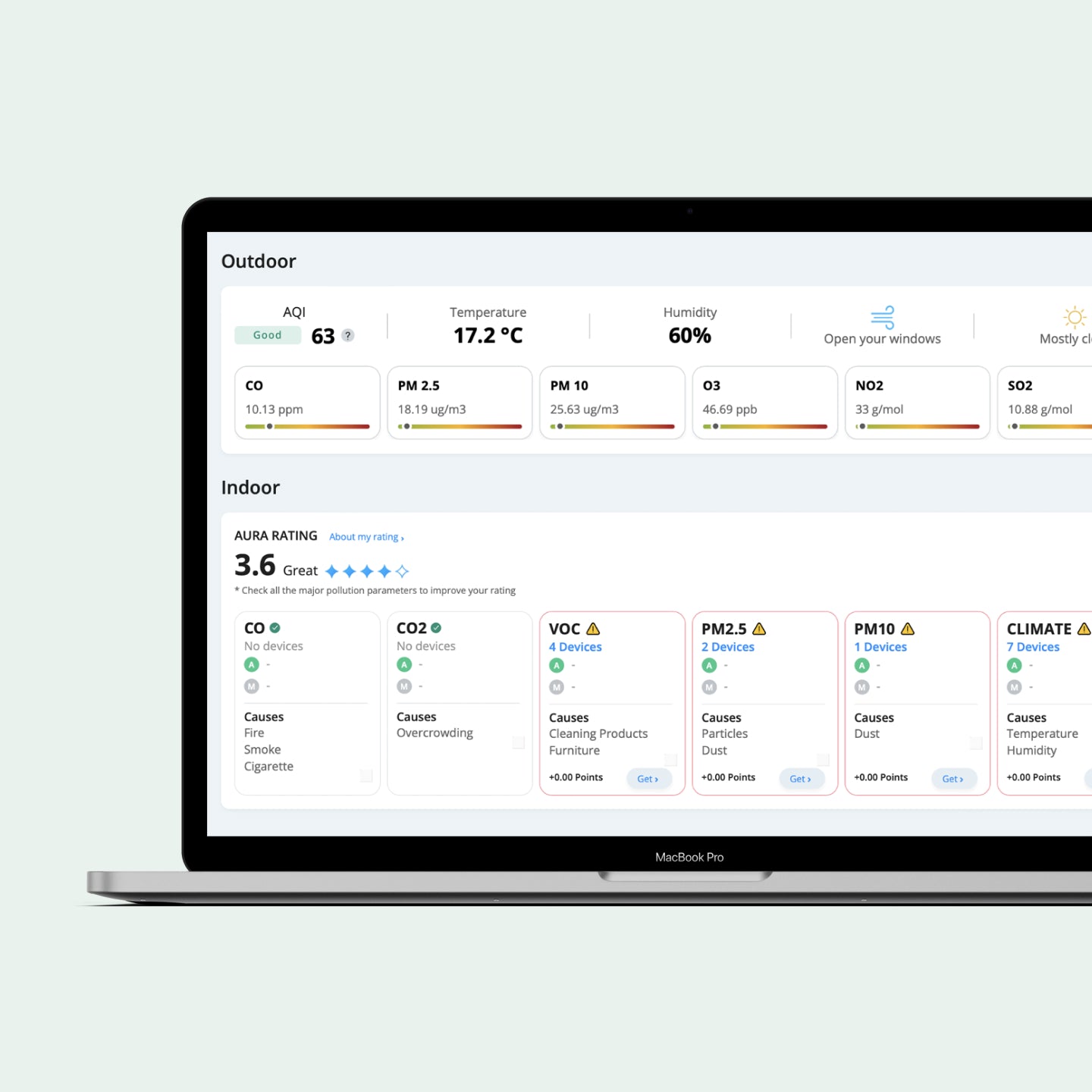 Follow Along + Subscribe
Be the first to hear about exclusive offers and latest updates!